RESOURCES

QUICK RESOLUTION OF PROBLEMS
Familiarizing yourself with a large amount of material, you can get confused, because the topics that you will study for yourself or will be asked to you will have a wide range and topics, and therefore we advise you to concentrate on working with SpecialEssays.com, where you can save your time and money in search of useful resources.

Education Code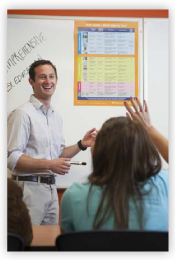 WHAT DOES THE LAW IN CALIFORNIA SAY ABOUT COMPREHENSIVE SEXUAL HEALTH EDUCATION?

In 2004 the California legislature passed a law titled SB 71- The Comprehensive Sexual Health Education and HIV/AIDS Act. This law changed the education code to say that when schools teach sexual health education it must be comprehensive.

Below you will find all you ever wanted to know about SB 71 and what that means for California Schools.

- Full Text of SB 71 and Education Code Section 51930-51939
- Letter from State Superintendent Jack O'Connell Concerning Sex Education
- Health Education Content Standards for California Public Schools, Kindergarten Through Grade Twelve, Adopted March 2008

Click Below for more information:
Source: From ACLU of Northern California, www.aclunc.org

-Questions and Answers about SB 71
-Fast Facts about SB 71

Advocacy Resources

Sexual Health Education Information

Planned Parenthood
www.plannedparenthood.org
Includes extensive section covering all STIs and FDA-approved methods of contraception. Parent Resource section provides age-appropriate information for talking to your children about sex. Resources for Educators section provides suggested lesson plans and classroom materials


Planned Parenthood of Orange and San Bernardino Counties Hotline  
Website: http://www.betterthansexed.org/
Phone: 877.4ME.2ASK
Text: 53634
Chat: www.plannedparenthoodchat.org
 
For more information: http://www.plannedparenthood.org/info-for-teens/index.asp
Comprehensive Sexual Health Education Curricula

Comprehensive Sexual Health Education Providers
Below are a list of organizations that provide low- to no-cost comprehensive sexual health education and resources in our community:
Are you a parent who wants to know more about what you can do to support comprehensive sexual health education in your school?
Click here to find out more!